"It is the most my son has understood in over 2 years. He thinks he can do Maths now which is a huge transformation in just 3 days!"
- Helen, parent
"My daughter really enjoyed the course and enjoyed working with you. She said she had some real light-bulb moments!"
- Vidya, parent
"Thank you Kathryn. That was a first for my son to come away from revision to say he enjoyed your classes. So we are very grateful indeed Kathryn. You obviously have a talent in getting through to teenagers who are classified as 'could do better' species!"
- Kristin, parent
All your revision, in one place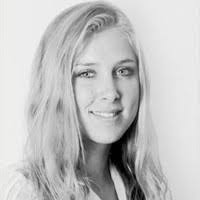 Meet Kathryn, our Director of Studies & Founder of LearnSmart Academy
Expertise:
Masters in Physics from the University of Oxford (MPhys)

Over 10 years teaching experience across the globe

Personal education provider to European Royalty

Thousands of students helped to date

Expertise in all core curriculum subjects up to University Level (Mathematics, Physics, Chemistry, Biology, English)
Testimonials:
"My son found the course exceptionally useful - particularly the pure maths syllabus which is where he needs the most practice"
- GAYLE, PARENT
"I realised I'd just been using methods I didn't understand the whole year before the course, it actually makes sense why and how to answer questions now. We were also warned about the new syllabus this year but it was all explained in the course so I now know what to expect!"
- LUKE, STUDENT
See here for more family testimonials
"My daughter really enjoyed the Maths and Science course! She has improved her confidence and still uses the study materials with key notes to revise. The fact that they are condensed means that they are a great resource! Kathryn quickly developed a rapport with her and is a very kind and excellent tutor. Thank you so much."
FAQs
Can I, as a parent, see progress? Yes, by signing up with a parent email address, parents can sign in and see progress at any time.
Which exam boards does each course cover? Each course covers Edexcel, AQA, OCR, CIE, WJEC
Which tiers does each course cover? Each course covers both Foundation Tier and Higher Tier. Topics are easily signposted by tier throughout so students only revise what they need to.
How long does access last? Access duration depends on which plan is purchased. Available plans are:
1 month access;
1 year access (recommended for Year 11 students);
2 year access (recommended for Year 10 students);
3 year access (recommended for Year 9 students).
How often can video tutorials be viewed? Video tutorials can be viewed as often and as many times as each student needs.
What is the cost of the course? The cost of each course depends on the number of years you will need access for. The pricing options are on each separate course page. We also provide course bundles which come at a significantly discounted price.
What does the course include? Each online revision course includes:
Organised and complete revision for the whole syllabus;
Online video tutorials which can be viewed as often as needed;
Digital revision notes;
Printable revision notes so students don't spend too much time at a computer;
Graded exam-style assessments aligned to the exam boards including:
Topic tests;
Mixed review questions;
Video worked solutions;
Mock exams; and
A revision report and graded mock exam result to take away.
Chat support from our lead tutor;
Certificate of achievement.
How long does each course take? Each of our online courses includes a combined activity running time of over 30 hours with practice questions for students to do on top. Students will take differing times to do the practice questions and can watch tutorials more than once or may chose to hand pick the topics they find the most challenging. Therefore the course takes a varied amount of time due to it's flexible use.
Can you take the course in any order? Yes, the topics can be revised in any order and videos viewed an unlimited number of times.
Can my child get in touch if they get stuck? Yes, at the end of each page there is a chat box which communicates directly with their tutor so they can get real time help.
Our A-Level courses are coming this academic year; watch this space....